Sat Jan 30, 2016, 07:24 PM
BlueMTexpat (14,526 posts)
Hillary Clinton Calm and Confident In Closing Days of Iowa [View all]
A sharp contrast to the chaos of her final push in 2008.
http://time.com/4201183/hillary-clinton-calm-and-confident-in-closing-days-of-iowa/
Mary Jo Peterson isn't worried. "I think Hillary is going to be the best president we've ever had," she says, calmly surveilling a crowd of about 1,500 in Davenport for Bill and Hillary Clinton Friday night.

Peterson, a 53-year-old teacher from Grand Mount, first got involved in politics in 2007 for Clinton's first presidential bid. Before those caucuses she worked her heart out—as did the whole campaign—in a frantic belated push to counter a surging Barack Obama. When Clinton placed third in Iowa, Peterson was crushed. But this time, she says, she's a lot more confident.

In recent weeks, Clinton has battled a flurry of headlines declaring her "panicked" at rival Bernie Sander's surge in polls and fundraising. Clinton is "racing to close the enthusiasm gap," while her polls numbers are in "an absolute free fall," and "Sanders' surge threatens a replay of 2008 for Clinton." But the reality on the ground doesn't bear this out.
...
The Davenport rally, essentially Clinton's closing argument to Iowa's eastern Quad Cities, was one of the largest crowds Clinton has addressed by design. As Clinton makes her way across the Hawkeye State ahead of Monday's caucuses, her events—as well as her husband's—are by design smaller and more intimate. There are no desperate recriminations, just a calm outline of the differences between Clinton and her rival Vermont Sen. Bernie Sanders. She is so on message that her events hardly vary in structure and tone. Her husband's events are so quiet—a retelling of how he met his wife and how she has over the years been a force of good in his life and, he argues, the world—that the New York Times declared "the magic seems to be missing" and quoted political observers worried about his health.

What's missing, actually, is the panic. The final month before the 2008 Iowa caucuses was a long, chaotic freak out. ...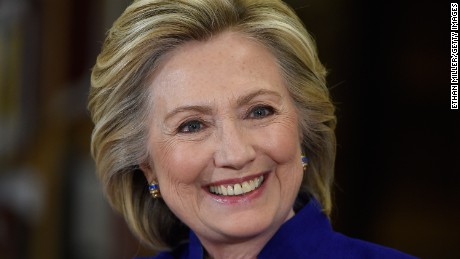 20 replies, 1944 views
Replies to this discussion thread
20 replies
Author
Time
Post

Hillary Clinton Calm and Confident In Closing Days of Iowa

[View all]

BlueMTexpat
Jan 2016
OP
NanceGreggs
Jan 2016
#1
BlueMTexpat
Jan 2016
#2
Cha
Jan 2016
#5
lunamagica
Jan 2016
#3
BlueMTexpat
Jan 2016
#9
pandr32
Jan 2016
#4
Cha
Jan 2016
#6
BlueMTexpat
Jan 2016
#10
Cha
Jan 2016
#7
BlueMTexpat
Jan 2016
#11
Cha
Jan 2016
#13
SunSeeker
Jan 2016
#8
BlueMTexpat
Jan 2016
#12
Name removed
Jan 2016
#14
BlueMTexpat
Jan 2016
#15
ismnotwasm
Jan 2016
#16
Tarheel_Dem
Jan 2016
#17
Kath1
Jan 2016
#18
NurseJackie
Feb 2016
#19
BlueMTexpat
Feb 2016
#20