Wed May 1, 2019, 05:00 PM
Top 10 Idiots (299 posts)
Top 10 Conservative Idiots #6-16: The Gathering Of The Deplorables Edition


Here's a question for you – the NRA. Are they just a gun lobby or are they a hostile intelligence agency bent on upending democracy so they can keep their precious guns? Well considering that they've got the 2nd amendment crowd in their hand, I'm assuming the latter. Well before we get into the most alarming news coming out of their annual convention in Indianapolis, we have to talk about some extremely alarming news that may make you think that they are indeed a hostile intelligence agency bent on upending democracy.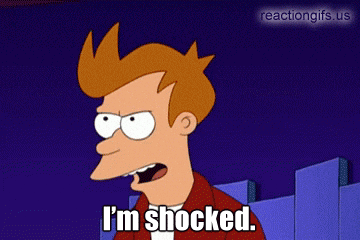 Gee for a party that harps on the other side for campaign contributions sure loves them some campaign contributions don't they? It's only political if it happens to the other side. Now we got to talk about their annual convention, or you could just call it "The Gathering Of The Deplorables". It's kind of like the Gathering Of The Juggalos and both groups involved are just as terrifying! So what went down in Indianapolis exactly?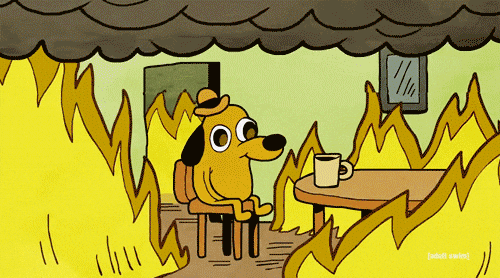 Because if there's one thing Oliver North knows a thing or two about, it's a failed coup against a hostile insurgency! Yeah so the NRA is infighting amongst themselves. It's exactly the recipe for a complete and total disaster. And then of course he showed up. It's literally like everything Trump touches turns to complete shit. So what did he do at the NRA convention? Well he basically said that he'll pull the US out of the international arms treaty, which means that more weapons will get in the hands of terrorists, because, fuck globalism.






Yeah BOOOOOOOOOOOOOOOOOOO!!!! Bye everyone, it was nice knowing you! And you know the scary thing? The deplorables cheerleaded this! Just his logic… AHHHHHHHHH!!!!! So when terrorists start killing people and setting off explosives outside the Louvre or Big Ben, because they were able to get American made weapons, well, don't say we didn't warn you. I mean it is your funeral after all.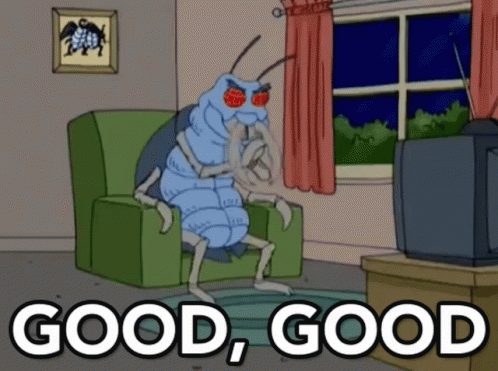 ?itemid=8939670


[div style="padding: 20px; background-color: #ffffff; border-radius: 10px; box-shadow: 0px 2px 4px 1px #aaa;"][div style="font-family: arial, helvetica; font-weight: bold; border-bottom: 1px dotted #999; padding-bottom: 8px;"]
[font size="8"]Twitter

[br] [/font] [br]

It's no secret that hardcore racists are using social media to spread their violence and hatred towards anyone who they don't like. And not only that, they're using it to actively recruit new members like the group Identity Europa for instance. But before we get into why Twitter won't ban Nazis (and for not at all shocking reasons), Trump met with Twitter CEO Jack Dorsey last week. And you want to know the reason why? Well you just had to ask! Trump wanted him to explain why he lost a ton of followers, and the reason is not all shocking either. Yes, they are still harping on Twitter for the ridiculous concept of "shadow banning".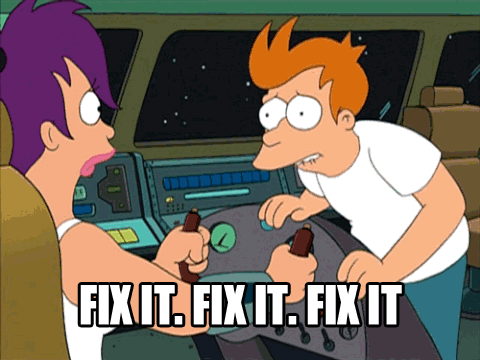 Well, maybe you should hold off on fixing it there, because last week a Twitter employee admitted what we're all thinking. So why won't Twitter hold Nazis in the same regard as ISIS? Easy answer: a lot of them vote conservative! So, @realDonaldTrump, it's not just you, it's your base! You wonder why conservatives are getting "shadow banned"? It's because they're fucking Nazis!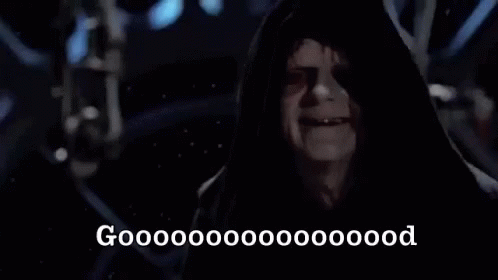 So that's how people turn to the Dark Side so quickly! I mean shit even Emperor Palpatine couldn't recruit numbers this quickly. Thank god social media didn't exist in 1942 am I right? But the scary thing is that they can't ban Nazis because it would mean banning GOP politicians. Wow, this is completely and in no way shape or form shocking.





I think even Adolf would roll his eyes at this. But if you want to know where white supremacist online hatred is heading, just ask Rep. Ilhan Omar. Last week, we were all horrified when Trump trolled her directly by posting a video linking her to 9/11. Well guess what? @Jack personally called her to tell her there was nothing wrong with @realDonaldTrump's tweet. Well, if they can't get that right, how are they expected to combat white supremacy and neo-Nazism?







[div style="padding: 20px; background-color: #ffffff; border-radius: 10px; box-shadow: 0px 2px 4px 1px #aaa;"][div style="font-family: arial, helvetica; font-weight: bold; border-bottom: 1px dotted #999; padding-bottom: 8px;"]
[font size="8"]Donald Trump

[br] [/font] [br]

Whew. There was so much to unpack at his insane campaign rally last week that I'm going to need a breather after this one. Or at least a nice tall glass of Jack Daniels. You know that abortion is one of the trickiest subjects to navigate in this country, at least since about 1973. But this week things have taken a hard turn in the abortion debate, and not in a good way. Yeah we got to unpack what Trump said in Wisconsin last week, because that was whew, my god. I literally have no words to accurately describe how or what to feel after seeing this. You know what? Fuck it, let's roll the clip first.



That escalated quickly! Seriously, that never happens, fucking anywhere!!! So why is this so alarming? Well…






Wow, that escalated quickly! We wen t from abortion straight to infanticide. Holy shit. Way to play to extremes there, Trump! Oh wait, except that doesn't happen anywhere, ever. I mean they didn't even practice this in Darfur! Jesus, he is certifiably insane. And he's probably going to get someone killed over this, if he hasn't already.






At least Trump admits that his ideas are sick. And certainly not in a cool way. His ideas are quite literally sick in every way. That brings up one of my favorite GOP talking points "We're going to take our country back!!!". What are you taking it back from? Where are you taking it back to? We may never know the answer to these questions. By the way, if you want to know what actual doctors think of this, you would be (well, not) at all surprised at how wrong Trump is on this subject:







[div style="padding: 20px; background-color: #ffffff; border-radius: 10px; box-shadow: 0px 2px 4px 1px #aaa;"][div style="font-family: arial, helvetica; font-weight: bold; border-bottom: 1px dotted #999; padding-bottom: 8px;"]
[font size="8"]Is It Racist

[br] [/font] [br]

Hey everyone it's the hot new game that's sweeping the nation!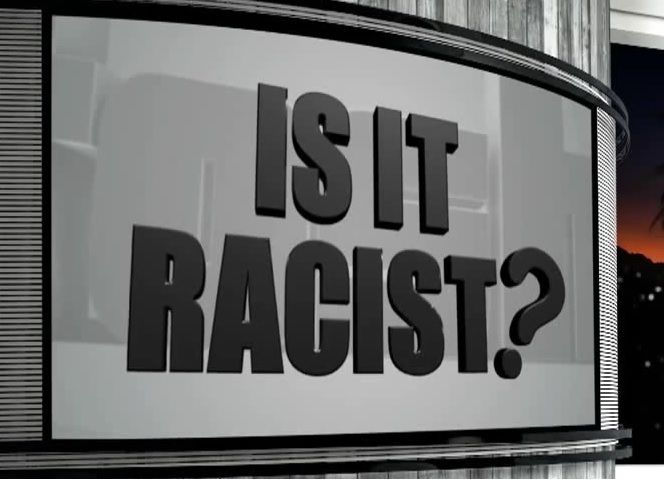 Spoiler alert! Probably! The NHL playoffs are in full swing right now, how is your team doing? Mine not only didn't make it but was at or near the bottom most of the season. Well one team that's not in it and has been in the news for a very controversial reason. Racism. Well, not so much in the proverbial sense of racism, but really more like they had a past history of racism. You know like when you discover that you made racist jokes 10 years ago and now you go "it's not me!!!". Thanks Twitter search! But the Flyers are in the news because they removed a statue of Kate Smith after some old lyrics surfaced. If you don't know who that is, Kate Smith is the America flag-waving songwriter who sang such classic songs like "God Bless America" that are still in use today. Why is this controversial? Well…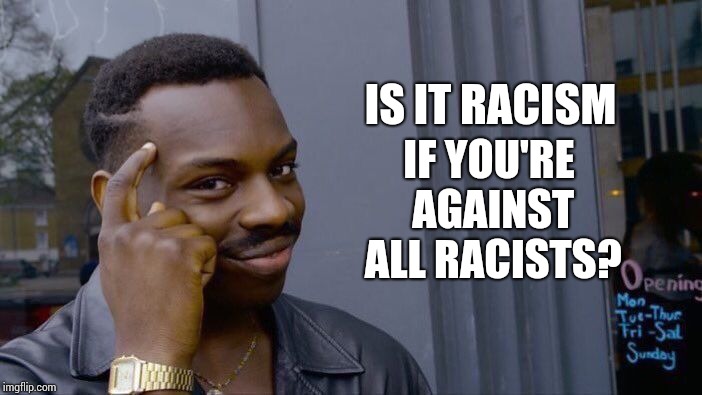 Well that is a good question! And I think this outrage concerning Kate Smith is walking a fine line between "is it racist" and it is not racist. So let's expand on this further – it's not just the Flyers – the Yankees also jumped ship on Kate Smith. But are they overreacting? Yeah probably. So why now – some nearly 33 years after Kate Smith died? Well there's lots of reasons.






So what were their values then before they decided to do this? And if they're not going to use Kate Smith's rendition of "God Bless America" then whose are they going to use? If the Flyers and Yankees both support American values, they should take a good look at who's currently serving in the White House before they practice what they preach.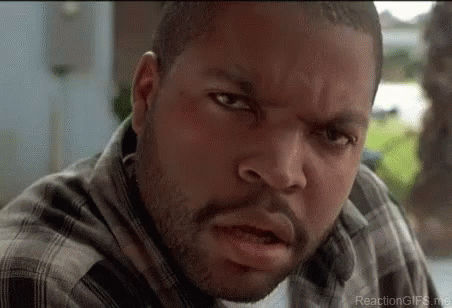 So maybe just… maybe this is one of those things that might not actually be racist. Maybe the Flyers and the Yankees both jumped the gun here. What do Kate Smith's actual relatives and Flyers fans think of this removal? Well they might be on that side. That answers the question "is it racist?" the answer might be probably / probably not.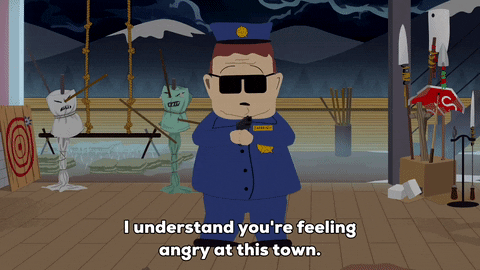 [div style="padding: 20px; background-color: #ffffff; border-radius: 10px; box-shadow: 0px 2px 4px 1px #aaa;"][div style="font-family: arial, helvetica; font-weight: bold; border-bottom: 1px dotted #999; padding-bottom: 8px;"]
[font size="8"]Top 10 Investigates

[br] [/font] [br]

It's time to investigate beyond the headlines. This is Top 10 Investigates.



Is President Trump lying? Is water wet? OK that's the end of the investigation piece, good night everybody! But in all seriousness, last year the entire world was shocked at the death of Otto Warmbier, who was visiting North Korea and arrested and tortured by North Korea's glorious dictator Kim Jong Un, and died in a North Korean prison. Then there was a gigantic battle to get his body released and returned to the United States. Now, one year later, President Trump claims that he's the world's greatest hostage negotiator. Because of course he is. So last year, Kim Jong Un presented the US government with a bill for Warmbier's hospital care. Seems like a dictator thing to do.






That is a very good point. Seems like a very dictatorial thing to do doesn't it? He dies in your care and then you stick the other guy with the bill? What a very noble and Christian thing to do! Except for the fact that Kim Jong Un bows to no god but himself. So who should pay for Otto Warmbier's $2 million hospital tab? Well, did Trump approve? Or did he not? That's where the conflict arises.






So that's where President Fake News comes in. North Korea sent him the bill and supposedly says he paid it but then again he says he doesn't. And if anything happens between the US and North Korea in the next two years, consider it the fault of an unpaid tab. Note to European countries: this is the kind of thing that happens when people are forced to pay for their medical care.






That's the question as old as time – who gets stuck with the check? Is it North Korea or is it the United States? Either way there's a rather gigantic tab to settle and so far there are no takers. In fact probably no one wants to pay this bill. But it exists, and it must be paid no matter who it is stuck with. But… that begs even further question as to whether or not President Trump is the world's greatest hostage negotiator like he claims. Easy answer: he's not. Especially if he's stuck with that tab.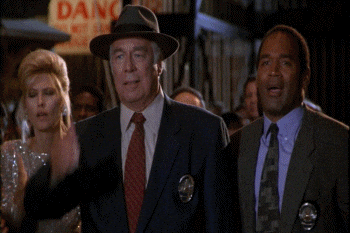 That's it for Top 10 Investigates. Good day.



[div style="padding: 20px; background-color: #ffffff; border-radius: 10px; box-shadow: 0px 2px 4px 1px #aaa;"][div style="font-family: arial, helvetica; font-weight: bold; border-bottom: 1px dotted #999; padding-bottom: 8px;"]
[font size="8"]Holy Shit

[br] [/font] [br]

Gather around, my fair brothers and sisters of San Diego, it's time to take a seat in the pew and pass the collection plate! For the Holy Church of the Top 10 has convened and it's our weekly duty to remind you why the holiest among us are also the most full of: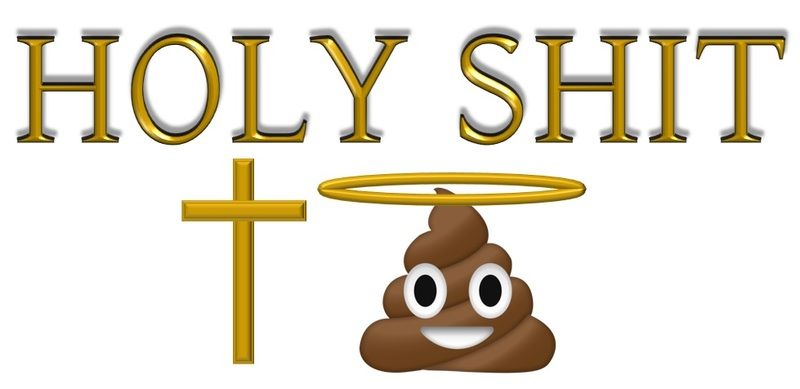 My fair congregation! You know we've been speaking out against the unholy, ungodly Dark One since we began this church. Now next year is an election year. And there are a billion candidates running to unseat the Dark One. Well, maybe not a billion. At least 21 that we know of. But there's one candidate above all the others who is getting a lot of attention from my fellow zealots, and not exactly what one would call a flattering way. I'm of course talking about the mayor of South Bend, Indiana and one of the current front runners, a man by the name of Pete Buttigieg. But what is it about this particular individual that has my fellow zealots on the right up in arms? Well…






That is most certainly a good question oh LAWRD!!! Every election cycle, the Christian right always point out how we should "hate the sin, not the sinner" and that it's "GAWD's judgement". Well, that doesn't fly in my church!! We don't play by that rule here. We support Mayor Pete! Now it of course brings me great joy to see our religious breathen have their talking points thrown back at them. Since of course that's what we do here. But the feud between Rev Graham and Mayor Pete has escalated. Quickly.






And yes he is oh LAWRD! And if there's one thing we don't want to see, it's that the GOP is flaunting their sexuality! I don't want to see that, do you? But here's the thing that I want to know – they call themselves "the Christian right" but they are wrong all the time! They're even wrong on the good LAWRD JAYSUS! And if they're wrong on JAYSUS what else can they be wrong on? Well, everything!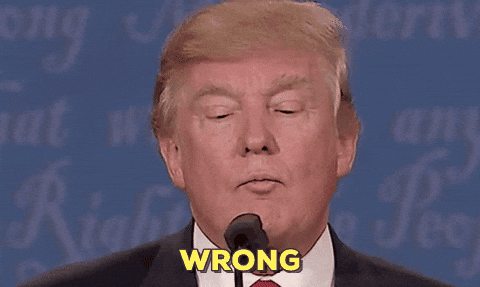 Well actually you are wrong, very wrong! Can I get an amen??? And by the way how great is our gospel choir? Let's hear it for them! But the Christian right is losing this battle, as they are losing every battle they attempt to fight. So why fight this one? The more they harp on Pete Buttigeig for being gay, the more they make him stronger! Really, they should just call this one a day and retreat with their tail between their legs.






Yes, don't you dare put that evil on us, Franklin Graham! That should be the takeaway you get from today's sermon! Mass has ended, may you go in peace! That's it this week for: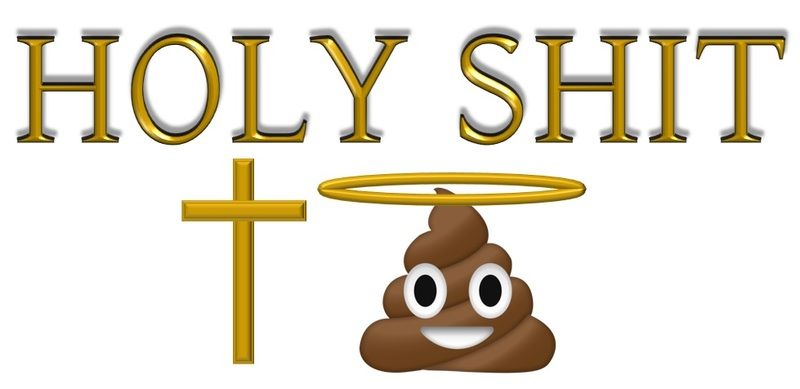 [div style="padding: 20px; background-color: #ffffff; border-radius: 10px; box-shadow: 0px 2px 4px 1px #aaa;"][div style="font-family: arial, helvetica; font-weight: bold; border-bottom: 1px dotted #999; padding-bottom: 8px;"]
[font size="8"]Beating A Dead Horse: Armenian Genocide Recognition

[br] [/font] [br]




Let's liven things up and talk about genocide. You know, nothing gets a good gut laugh like state sanctioned torture and mass murder. But first we need some music.





Ah love some System Of A Down! So why won't we have them on our show? Well they're not exactly what one would call "easy to get a hold of". But I am playing this to bring a point. HEY! US Government!!! Recognize the Armenian Genocide already!!! This is something that's not easy for a government to do because it would definitely mean that they would have to admit their own faults as a society. Why is it so hard to do? Well there's plenty of reasons why it should be recognized, but also plenty of reasons why they shouldn't. What's one reason why they shouldn't? Well it would cause the US to answer for their past crimes in this subject area. And by the way instead of playing our usual humorous memes and clips, we're instead going to replace them all with System Of A Down songs, because you can't joke about this tragedy, and there's no one understands this subject better than they do! So what's to stop them from doing this?





Ah, I love that band so much. So why talk about this now? Well, we recently remembered the 100th anniversary of this horrifying chapter in modern history, and since history seems to be repeating itself with the rise of white supremacism and neo nationalism, this cannot be fucking forgotten! Thank you audience! So if you research this tragedy who's really to blame? And why has it taken so long to hold them accountable? The entire thing is a clusterfuck. And especially since Turkey – a country that is led by Putin stooge Erdogan, is well, on the side of genocide.





Yeah BOOOOOOOOOOOOOOOOOOOOOO!!! So that's about where we are at as a society – if you stand with Vladimir Putin, well, you support genocide. At least France, with all the shit that's currently going on in this country, is one of the more progressive ones in this regard. They are one of the western countries that is currently recognizing this atrocity. But let's at least delve into some of the history on this subject if we are to properly understand it.





And by the way, don't count on this guy to show his sensitive side regarding this dark chapter of humanity any time soon. I'm of course talking about Trump. Last week, he praised General Lee (yes, the real General Lee and not the Dukes of Hazard car), backed out of the UN Arms Treaty (fucking really?) and backed up his comments about how there's "really fine people on both sides". So if you're holding your breath on whether or not he'll recognize the tragedy any time soon, you may exhale now.







[div style="padding: 20px; background-color: #ffffff; border-radius: 10px; box-shadow: 0px 2px 4px 1px #aaa;"][div style="font-family: arial, helvetica; font-weight: bold; border-bottom: 1px dotted #999; padding-bottom: 8px;"]
[font size="8"]No!: Operation Varsity Blues

[br] [/font] [br]




When you give stupid people a lot of money, don't be surprised when they do something stupid with it, and of course you probably know where I'm going with this – Operation Varsity Blues. Which is shaping up to be one of the dumbest scandals involving rich idiots since the Fyre Festival. I will admit it – I am obsessed with this story and I cannot get enough of it, because it's really a testament to how much people hate the uber-rich. Because they're just like us, only they have money. And when they're just like us, with money, they tend to spend it very foolishly. As demonstrated by Lori Laughlin.

Actress Lori Loughlin and her husband, designer Mossimo Giannulli, pleaded not guilty on Monday relating to fraud and conspiracy charges brought against them by federal prosecutors in the Operation Varsity Blues investigation. Loughlin and Giannulli were two of 33 parents charged in the largest college admissions scandal in American history.

According to documents obtained by CBS News, Loughlin and Giannulli each waived their right to appear in court for an arraignment and pleaded not guilty to each of the charges brought against them.

Loughlin and Giannull allegedly paid $500,000 to have their two daughters categorized as recruits to the USC crew team even though neither participated in the sport. Their 19-year-old daughter, Olivia Jade, is a social media influencer, who apparently capitalized on her experience at USC with sponsored posts.

Loughlin and Giannulli were arrested last month on a single charge of conspiracy to commit mail and wire fraud. An indictment brought last week added a charge of money laundering conspiracy against the couple and 14 other parents. Loughlin posted a $1 million bond last month..
https://www.cbsnews.com/news/lori-loughlin-enters-not-guilty-plea-husband-mossimo-giannulli-college-admissions-scandal-operation-varsity-blues/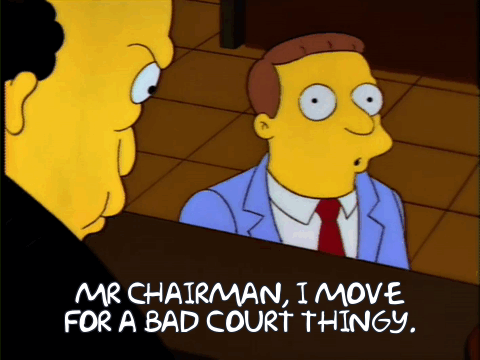 Yeah except Loughlin probably won't be getting a bad court thingy any time soon. So the question is who else is involved? How deep does this go? Deep enough, thank you sir! Always a smart ass in the audience isn't there? But this might be my favorite part of the scandal – they are trying to say that they did nothing wrong! Oh go cue the world's tiniest violin.






NO!!! !We don't need dim-witted celebrities and their equally dim-witted kids taking admissions away from people who worked their ass off to get into college and land their dream jobs! And not only are they competing who can spend the most money to get their kids in, they're getting international help as well! I mean what, does USC need its' own international airport? I mean they *COULD* use an international airport!





Holy shit!!! $25 million? Damn, here I am in the wrong business! I am entertaining you people, at the Wednesday at 2:00 PM slot, instead I should be hustling celebrities and universities! But here's a thing – what does China want with America's higher institutions of learning? Well this is shocking, but not really all that shocking.







[div style="padding: 20px; background-color: #ffffff; border-radius: 10px; box-shadow: 0px 2px 4px 1px #aaa;"][div style="font-family: arial, helvetica; font-weight: bold; border-bottom: 1px dotted #999; padding-bottom: 8px;"]
[font size="8"]People Are Dumb

[br] [/font] [br]

Hit it!



Of course you know by now that people are people and people are dumb. And I love these stories because they never disappoint. So who is stupid this week? I want to start with this story out of Michigan. Here's the thing – would you tell your parents about your spank bank? And more importantly, would you have a spank bank that costs as much as a new Honda Accord? Well, there was this guy who not only did both, he is actually suing his parents for destruction of property to the tune of almost $100K. Ha ha ha, yes, thank you Marge, does anybody need that much porno? Well this guy does. Really, dude, just chalk this one up as a loss and move on.






Yeah even Loki won't touch that one! And he's the god of mischief, don't you know? Next up, we got a lot of stories from the Sunshine State! Yes, our good friend Florida Man has been quite busy lately! Remember that movie Mallrats by Kevin Smith? It features a hilarious scene where Jay & Silent Bob go after the Easter Bunny only to get mauled by a group of freaked out kids waiting in line. Well, think of this as the Easter Bunny's revenge.





Ha ha, I love that movie!! Next up – turtles!!! And not just Florida, what's up with Orlando this week? It seems that there's a lot of crazy stories coming out of Orlando lately. Well, when you're at a Starbucks after a bender, what does one do to pass the time? I know! Let's threaten people with an army of turtles, and I for one welcome our new turtle overlords. We already have one serving as Senate Majority Leader. Hey o!!!! Thank you I'm here all week, don't forget to tip your waitress!






Next up – we go to the land down under, Australia. Yes, there are stupid people in Australia, there's stupid people everywhere! And I don't remember ever getting this in a Happy Meal when I was a kid, this might be the worst Happy Meal toy ever!





Another awesome movie. Finally this week for People Are Dumb – we go to Wisconsin for this one, and we might have to give Wisconsin the title of "Florida Of The North". And this is exactly what happens when you live in a rural town where there's nothing to do. There's plenty of ways that you could wreck some serious havoc in a Wal-Mart, but really, don't do this.





That's it this week for:




[div style="padding: 20px; background-color: #ffffff; border-radius: 10px; box-shadow: 0px 2px 4px 1px #aaa;"][div style="font-family: arial, helvetica; font-weight: bold; border-bottom: 1px dotted #999; padding-bottom: 8px;"]
[font size="8"]Stupidest State Contest: Selection Sunday

[br] [/font] [br]

16 states will enter and only one state will be crowned the new Top 10 Conservative Idiots Stupidest State!




We are in the home stretch here, people! Last week, Alabama showed Mississippi who's boss in the Family Values Conference by absolutely putting on an epic show and routing them by a whopping 24 points to win the Family Values Conference and set the tone for the Flyover League championship. Now we go to the Layover League as the Batshit Conference Championship commences! It's Kentucky vs red hot newcomer Georgia in a winner take all contest! We're live in Ontario, California at the home of the Ontario Reign and UC Riverside, the Citizens Business Bank Arena, for all the action! Who will become the new kings of guano? We will find out! Let's break out the brackets so you can follow along!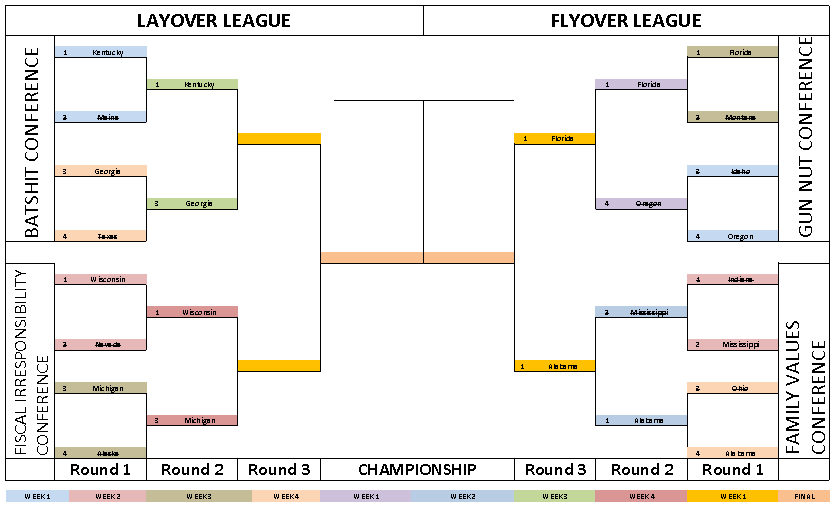 [font size="4"]Kentucky Vs Georgia[/font]

[font size="4"]Kentucky[/font]



So we're back in the Bluegrass State everybody! Since Florida left the conference, Kentucky frequently owns this conference as they're home to the nation's two worst senators – senate majority leader Mitch McConnell and Rand Paul. Yes, that Rand Paul, the guy who didn't know that monkey pancakes weren't a thing. They're also home to the worst governor in the country – Matt Bevin, a hardcore Christian fundamentalist who blames everything for bad things that happen but, say guns.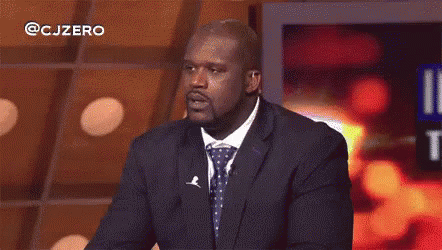 Oh come on, even Shaq is giving you the facepalm. I mean really… teacher sickouts are the reason why shootings happen? You should join those morons in Texas who blame school shootings on schools having too many exits. And I mean Kentucky is so hardcore Trump that you can't even get food at a food truck without being lectured about the Trump lifestyle brand. Really, these fucking people.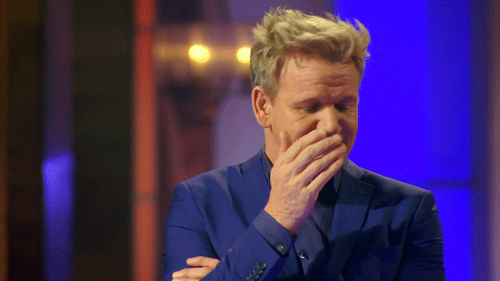 And by the way here's one of the craziest things ever. Not only does Kentucky have two of the worst national level senators, they also elect local reps as batshit crazy as the people who live in this state. It's really a second Florida if you think about it. One of the GOP's current favorite punching bags is Alexandria Ocasio-Cortez, and the fact that she simply exists is enough to drive the most hardcore Trump humper crazy.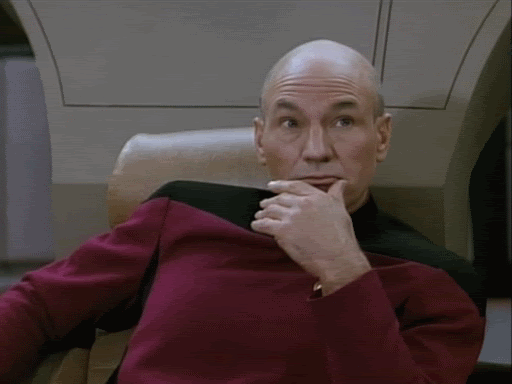 [font size="4"]Georgia[/font]



Last time we checked in with Georgia, they were still reeling from that insane election that saw Stacy Abrhams ousted as governor in what appeared to be an attempted coup engineered by crazy people with a white supremacist agenda. And white supremacy still thrives in Georgia, which explains why they're so batshit crazy. I mean look just because you're next to Florida doesn't necessarily mean that you have to smell Florida's stink! But they do. and they get people like this who claim that their free speech is being persecuted. How dare you be intolerant of my intolerance!!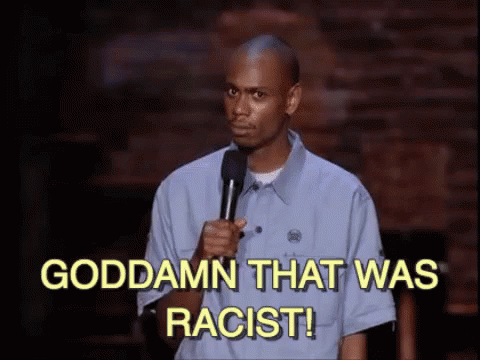 And by the way – republicans always scream that their views aren't heard. That is complete and utter bullshit! They're heard everywhere! And we're supposed to just shake our head and go "OK". But really they want a totalitarian dictatorship and they will get it whether we want it or not. But do we really have to put up with their shit like this? I can't imagine this will end well.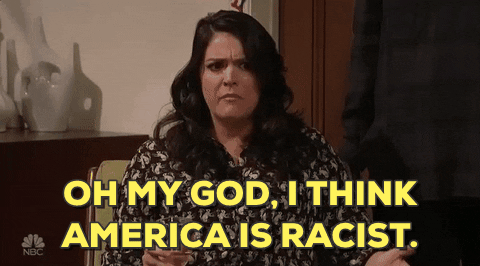 Yeah you think? And remember when George Bush famously uttered the words "Is our children learning"? Well, no they aren't, and there's always a method for their madness. And that method might be – teachers are getting screwed! And Georgia is one of the worst states in the country where teachers are getting screwed the most. No wonder people are so crazy down in the south. We need some more edumacation!






[font size="4"]And The Winner Is…[/font]

Ooh man this was a close one. It's down to the wire – Kentucky came back and answered 16 to Georgia's triple double run. Current score 88 – 86 with less than 30 seconds on the clock. Now down to 15 seconds… ten seconds… Georgia makes the shot… it's in!!!! 3 pointer at the buzzer! Down goes Kentucky, Georgia moves on!!! What an upset here folks!!! The Stone Mountain racists of Georgia have knocked off conference favorite Kentucky! Oh my god! Wow, what a performance!

[font size="4"]Next Week:[/font]

Next week the final two states are vying for their spot in the Final Four and it's a battle to see who can go for broke with the Fiscal Irresponsibility Conference championship! We're live from the home of the San Diego St Aztecs , the Viejas Arena for all the action! And it's a battle of the Beltways as two conference juggernauts – Wisconsin and Michigan will faceoff to see who will move on! Stay tuned!


[font size="8"]And Now This:[/font]
[font size="8"]Periphery[/font]

Ladies and gentlemen, my next guest are a really awesome metal band from Baltimore. Playing their song "Blood Eagle" from their album "Periphery IV: Hail Stan", give it up for Periphery!!





Thank you San Diego!!! We had an awesome time! We will be back soon! We're off to Mizzoula, Montana next! See you next week!


Credits

Host: Initech
Top 10 Conservative Idiots Recorded In Front Of Live Audience At: American Comedy Club, San Diego, CA
Special Thanks To: American Comedy Club Management
Holy Shit Gospel Choir: UC San Diego Choir Club, La Jolla, CA
Images: All images copyright belongs to respective copyright holders.
Videos: All videos copyright belongs to respective copyright holdersArticles: All article content copyright belongs to respective copyright holders
Writing: Top 10 Writing Department
Graphics: Top 10 Graphics Department
Research: Top 10 Research Department
Lighting & Stage Props: Top 10 Lighting Department
Legal: Top 10 Legal Department
Advertising: Top 10 Advertising Department
HR: Top 10 Human Resources Department
Initech's Wardrobe Provided By: JAB Inc.
Wheel Of Corruption By: Studio 1 Stage Props, Burbank, CA
Periphery Appear Courtesy Of: 3DOT Recordings
Management: Initech Productions, CCC Management
Follow The Top 10 On Twitter at: @10Idiots
Questions? Comments? Complaints? Hate mail? E-mail The Top 10 at: Top10ConIdiots@gmail.com



Initech Productions: Yes, We Got The Memo

0 replies, 912 views